Hydraulic wrenches revolutionized the bolting business. These tools are capable of generating a controlled torque in a very compact package, but like any power tool, when used incorrectly the result can be
catastrophic injury or worse
.
Everyone familiar with Hydraulic Torque tools knows about the dangers of
hand crush injuries
. They're more common than we care to think. Historically hand and finger injuries make up nearly 50% of incidents in the Oil & Gas industries and sometimes this figure can reach up to 80% of all recordable incidents According to the International Association of Drilling Contractors 2014 statistics. Hand & finger injuries were attributed to about 43% of all recordable incidents on drilling rigs. This figure had increased from 41% in 2013 and 40% in 2012.
The Torque Safe hydraulic torque wrench safety switch was developed by Luke Gosden. Mr. Gosden runs a successful Mechanical Services firm in Australia, catering primarily to the mining industry. After one of his associates had a devastating hand crush injury resulting from hydraulic wrench misuse, Gosden deduced it crucial that a simple and safe solution be developed.
Interview by Australian Mining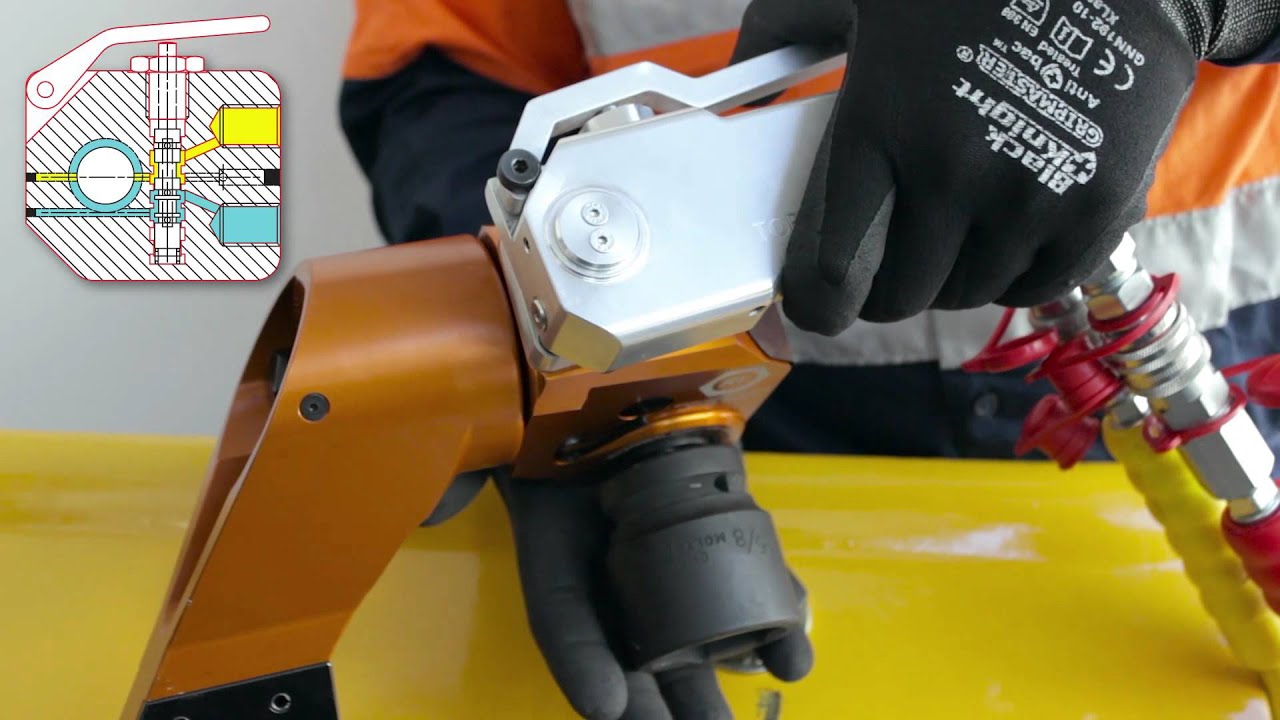 "With Torque Safe the ultimate control of tool actuation is in the hands of the person handling the tool."
For too long,
horrific hand injuries
resulting from the use of hydraulic torque wrenches, have robbed people of the ability to relate to the world through touch. Inflicting untold personal pain and stress upon individuals and their families, such injuries also reduce business efficiency through medical costs, company liability and the expense of replacing injured workers. Often times, the site is closed down while the cause of the accident is being investigated, causing additional
revenue loss to the company
.
If at all possible, the person handling the tool should be the one actuating the tool. However many if not most times the tools are used, this is not the case. Many times remote actuation is a necessity due to the large equipment the tools are used on. Larger tools definitely require two people. Most hand crushes occur when the operator of the actuator button is someone
other than the person handling the tool
. Communication between the two is of the utmost importance. That's not always easy in loud areas and or areas where the tool is not visible to the actuator operator.
The best way to handle this hazard is to eliminate the problem. With Torque Safe the
ultimate control of tool actuation is in the hands of the person handling the tool
. The tool can only be actuated once the tool operator releases the safety lever.
Designed hand-in-hand with a leader in hydraulic tool production, and the mining companies, the TORQUE SAFE helps prevent injury to technicians without affecting the operation or the torque settings. Once fitted with TORQUE SAFE, the torque wrench becomes a safer, more manageable tool, reducing the potential for hand injuries and increasing productivity by providing greater confidence for users. TORQUE SAFE is a revolution in hydraulic tool safety that no torque wrench operator should be without.